District 7030
CONFERENCE 2018
25 - 28 APRIL, 2018, PARAMARIBO, SURINAME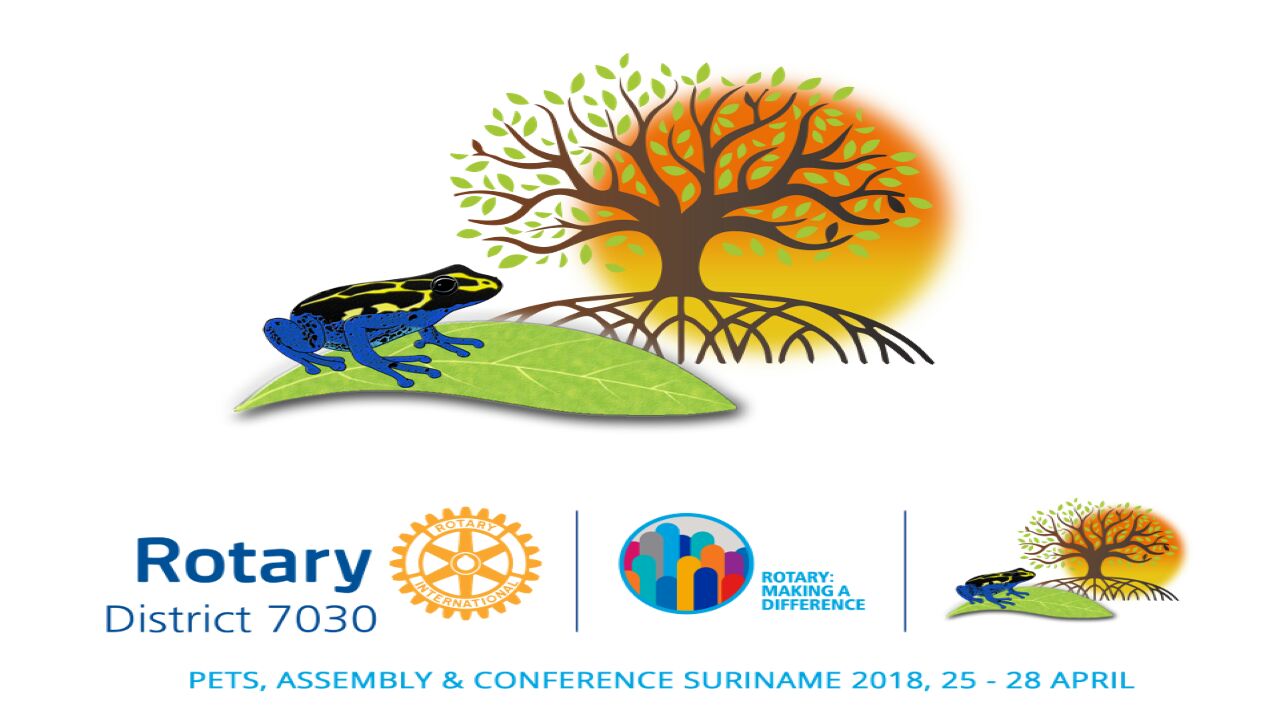 WHAT IS DISTRICT 7030 CONFERENCE 2018
Where The Rotary World Meets
The District Conference is the ultimate showcase for the programs and projects underway at each of the Rotary  clubs in our District. It is also a terrific opportunity for fellowship. Join us from April 25 – April 28, 2018 for inspirational speakers, program and project updates and memorable social activities.
The Conference is broken into four distinct categories:
PETS Leadership Training – geared to train incoming officers of Rotary clubs.
General Assembly and Conference – open to all Rotarians to learn about new developments and new projects.
Daily Excursions – offered to Rotarians, families and guests and allows one to explore a country.
Evening Socials – open to all and designed to promote great food, fun and fellowship.
Conference Hotel - Royal Torarica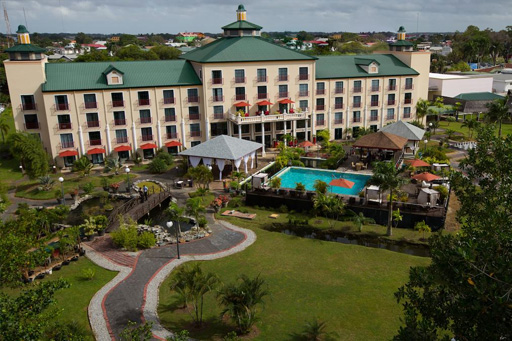 Royal Torarica is the most exclusive hotel in Suriname. The Royal Torarica has all the features desired by high-end business travelers and is also very suitable for holidaymakers with a longing for exclusivity.
The Royal Torarica has unique glass elevators and high ceilings bathing in a beautiful starry sky of light. Only at the Royal you can expect personal service, originality, modern meeting rooms, high speed internet and a beautifully botanical garden that borders on the Surinamese Mangrove forest. Retreating at the Royal Torarica will make you feel like a high valued guest.
Conference Partner Hotels
Special conference pricing extended until March 31 2018
Create Account & Register Online
$600
/USD
Rotarian & Spouse
Hotel NOT Included.

This is a full pass that gives attendees full access to the conference.
Hotel NOT Included.

This is a full pass that gives attendees full access to the conference.
Conference Schedule
Hospitality Party and Partner-in-Service activities are available daily.
Join us in Suriname for our exquisite Fun, Food and Fellowship.
| # | Session | Speaker(s) | Time | Venue |
| --- | --- | --- | --- | --- |
| 1 | PETS Training | | 8:30 A.M. - 4:00 P.M. | TBD |
| 2 | Welcome Party | | 6:30 P.M. | TBD |
| # | Session | Speaker(s) | Time | Venue |
| --- | --- | --- | --- | --- |
| 1 | PETS Training | | 8:30 A.M. - 4:00 P.M. | TBD |
| 2 | Opening Ceremony | | 6:00 P.M. | TBD |
| 3 | CITY HISTORICAL BUS TOUR | | 9:00 A.M. - 2:00 P.M. | TBD |
| 4 | GOLF CLINIC | | 9:00 A.M. - 2:00 P.M. | GOLF CLUB PARAMARIBO |
| # | Session | Speaker(s) | Time | Venue |
| --- | --- | --- | --- | --- |
| 1 | Conference Day One | | 8:30 A.M. - 5:00 P.M. | TBD |
| 2 | Cultural Event | | TBD | TBD |
| 3 | SURINAMESE TROPICAL LUNCH WORKSHOP | | 9:00 A.M. - 2:00 P.M. | TBD |
| # | Session | Speaker(s) | Time | Venue |
| --- | --- | --- | --- | --- |
| 1 | Conference Day Two | | 8:30 A.M. - 4:00 P.M. | TBD |
| 2 | Closing Dinner and After-Party | | TBD | TBD |
| 3 | ART THEME PARTY | | 9:30 A.M. - 2:00 P.M. | TBD |
Partner in Service Activities
Additional Activities (Non-Conference)
Here are some things you can do while in Suriname
Find more activities at any of the following links
Contact Us
For more information and updates contact the Secretariat:
RTN. STEVEN TJINADJIE, (597) 810-9000 or
email: secretariat@districtconference7030.com